EYFS
Help for Parents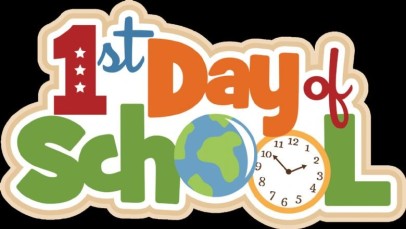 Starting school is an important time for you and your child. To help you and your child to get ready for school, please find below a link to the 'Flying Start' website, where you will be able to access lots of information and resources to prepare for the exciting year ahead!
Click here to access the Flying Start website
Here are some things that you could do with your child over the Summer to help to prepare them for school.
Please click the document below to access further support and advice for preparing you and your child for the start of their school journey.
Starting School Together Booklet
Why not visit the local library and become a member for free? You can access an amazing range of different books, audio books and DVDs for free and start your child on the journey for becoming a successful reader! Here is a list of some of our favourite books to help to prepare your child for starting school, which you should be able to borrow from the library: 
Luton Central Library also hold regular sessions that you can attend with your family. Why not try one of the sessions below?
Simple crafts and colouring fun for all the family to enjoy.
No need to book, just turn up!
Last Sunday of every month: 2pm-3:30pm
Rhyme Time Join us in the library and enjoy rhymes, songs, and stories together.
For babies, toddlers, and grown-ups too.
Tuesday: 10am-10:30am
Thursday: 10am-10:30am
Sunday: 11:30am-12pm
Important dates for your diary
We know how important the first days of school are for you and your child, so we have lots in place to help make their transition into school a smooth and happy one. Please see below a list of important dates for transition:
A chance for you to find out lots of important information about our school provision and curriculum, meet the staff and take a look at our Early Years environment! We will be running a creche for children and you will be able to collect or order school uniform.
A chance for you and your child to explore their new classroom, meet the EYFS staff and begin meeting and making new friends!
This is a drop-in session, so you can come at any time while the coffee morning is on and stay for as long as you like. This will be a great opportunity for you to meet the family workers and EYFS leader and talk to other parents, as well as some of our current Early Years parents, to discuss what to expect for the upcoming year and ask any questions you may have! Refreshments will be provided free of charge.
A lovely opportunity for you and your child to share a story with your child's teacher in their new class.
All children are invited to come for a play in their new classroom so that they can become familiar with being without their parents in their new surroundings and meet their teachers, ready for September! (Parents to drop off and collect children at the end of the session).
We hope to see you all there!